Skimmed & Scammed:
WAGE THEFT FROM CALIFORNIA'S FAST FOOD WORKERS
Skimmed & Scammed:
WAGE THEFT FROM CALIFORNIA'S FAST FOOD WORKERS
Maria Bernal calculates that she was cheated out of more than $150,000 over a nine-year period.
After her husband was deported, it was up to Maria to support her kids with her salary from Jack in the Box, where she has worked for 10 years. Maria's employer regularly required her to work crushing 14-hour shifts with no breaks while only paying her for eight hours, forcing her to work more than a third of her hours for free to avoid paying overtime. Quitting did not feel like an option. She could not afford to lose even one day's pay, nor did she think she could find better treatment elsewhere in the industry.
What Maria Bernal has experienced for all these years is wage theft – the failure of employers to pay workers the full wages to which they are legally entitled. Wage theft is the costliest crime in the country, with $15 billion in wages lost per year, stolen from the most vulnerable workers in society. That total is higher than losses from car thefts, burglaries and all other larcenies combined
The fast food industry can thrive without cheating its workers. Fast food giants like McDonald's make billions in profit every year – they can afford to make sure that front line employees are paid what they are owed.
Her Jack in the Box employer made it clear that it would not change the terms of Maria's employment and she tried to make up for it by working harder. She took on a second job to survive.
California's fast-food industry is one of the largest, fastest growing private sector employers in the state. The global fast-food corporations that operate in California make billions of dollars in profits, yet fast-food workers rank among California's lowest paid large occupational groups. Over the course of the pandemic, fast-food workers emerged as an essential workforce, helping to feed communities and fuel local economies across the state.
As our new survey finds, however, these fast food workers – employed by some of the world's largest, most profitable brands – face rampant wage theft by their employers.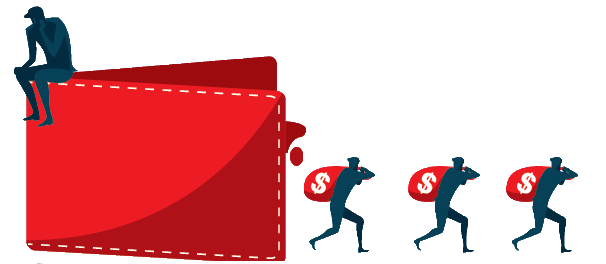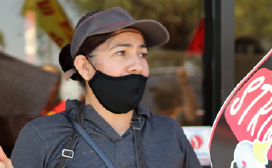 Leticia Reyes
Before we went on strike on June 29, 2021, I used to miss my lunch break about twice a week. If we didn't punch out for our meal breaks, Janet, the manager, would tell us, "luego lo arreglo" – I will go fix it – which meant that she punched out for us so that we would not get the premium
Leticia Reyes. Jack in the Box, Sacramento.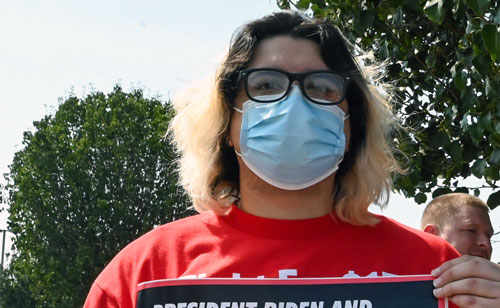 Eduardo Sanchez Mendoza
We are understaffed and frequently deal with orders piling up from the drive thru and DoorDash. Meal and rest breaks are impossible when it's this busy. Instead of paying us for those missed breaks, management goes into the timekeeping system and changes the time records to make it look like we took breaks that we weren't able to take.
– Eduardo Sanchez-Mendoza, McDonald's. Ontario, CA.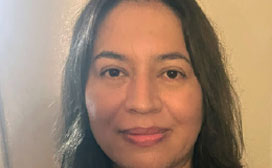 Berta Perez
From 2019 until 2021, I did not get any 10 minute breaks. During much of this time I worked alone and there was no one to cover me to take a break. It was also dangerous; in January 2021 I was assaulted at gunpoint while I was working alone. .
– Berta Perez, Subway. San Jose, CA.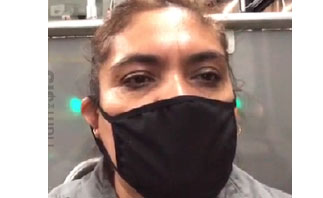 Veronica Gonzalez
I asked my supervisor four different times if I was going to get paid for the work days I missed because of COVID. He never answered me, and I never got paid.
– Veronica Gonzalez, Taco Bell. Alameda, CA. 

Most Fast-Food Workers Are Victims of Wage Theft, Survey Finds
Some of California's lowest-paid workers at fast-food restaurants report that their employers have shorted them on their paychecks. A survey, released today by Fight for $15, a campaign funded by the Service Employees International Union, or SEIU, concludes wage theft is a pervasive problem in an industry where top corporations earned billions of dollars of profit during the pandemic.
Labor official pledges crack down on wage theft in the restaurant industry
U.S. Deputy Secretary of Labor Julie Su to workers: 'we stand with you'